Thursday 4 July: BAFTA Shorts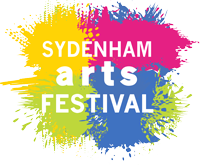 A feature length selection of short live action and animated films from this year's BAFTA awards. Plus special guests – and shorts from local filmmakers.
"Alternately sad, enthralling, disturbing…a testament to the diversity of an often over-looked format"  Total Film
"Well packaged and thoughtfully sequenced, the films assembled here provide a rare chance to see the best of British short filmmaking on the big screen" Sight and Sound
"From its opener onwards, BAFTA's shorts darts refreshingly across the globe, flying through genres and filmic styles with seamless ease" Aesthetica
---
Here to Fall

Kris Kelly, Ireland/UK  2012 | 6mins

When a girl receives a call from her father she is set on a frantic journey through a chaotic world.
The Curse
Fyzal Boulifa, UK/Morocco 2012 | 16mins
Fatine has ventured far from the village to meet her older lover. When she is caught by a small boy, all she wants to do is go home.
Tumult
Johnny Barrington, UK 2011 | 13mins
A tribe of Norse warriors traipse across a barren land after battle. Bloodied and wounded, their chief is near death. He is about to hand over power to his son when an army of a completely different kind descends upon them.
I'm Fine Thanks
Eamonn O'Neill, Ireland/UK 2012 | 5mins
Are you okay?
The Making of Longbird
Will Anderson, UK 2011 | 15mins
A behind-the-scenes look at an animator as he struggles with his character.
Good Night
Muriel d'Ansembourg, UK 2012 | 28mins
Two teenage girls find themselves pushed to extremes on the streets of London when the boundaries between innocent play and dangerous seduction start to blur.
Swimmer
Lynne Ramsay, UK 2012 | 16mins
The film enters the mind of an endurance swimmer on a journey through Britain's waterways, using sound and images to penetrate his thoughts, feelings, dreams, nightmares, memories, escape.
Where: Golden Lion pub, 116 Sydenham Road SE26 5JX
When: 7.30pm – 9.30pm, Thursday 4 July 2013
Tickets: £5 on the door